Civil weddings in villas, castles and on the beach: with a professional wedding agency in Tuscany, now you can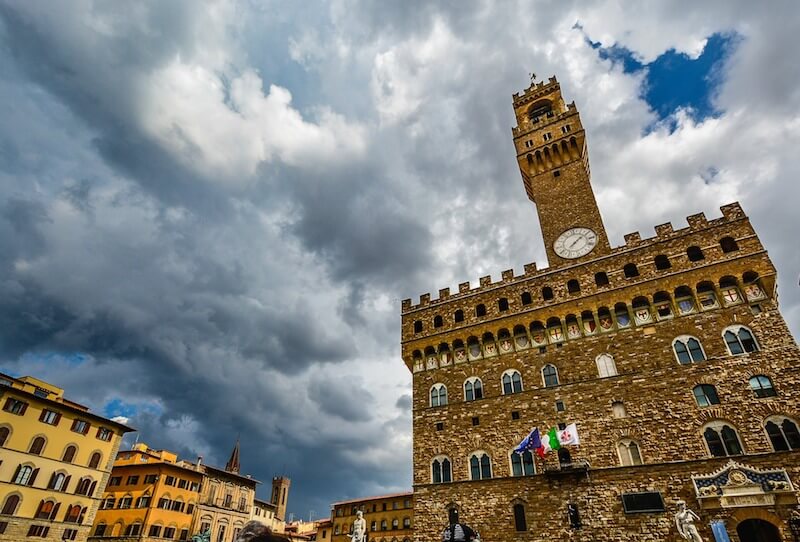 With the civil wedding ceremony two people are united only for the State, not for the Church. In Tuscany, you can tie the knot in fascinating places such as Palazzo Vecchio in Piazza della Signoria in Florence or have out-door personalized ceremonies.
First of all, you will be pleased to know that there are halls set up for civil weddings decorated with precious works of art, treating you with a refined atmosphere, suitable both for couples who want formality and for those who are celebrating a second wedding. In these places, if they are up to your taste, you can wear shorter and more low-cut outfits as opposed to a religious wedding during which, in order to show respect, shoulders must be covered and skirts or trousers must be down to the knees.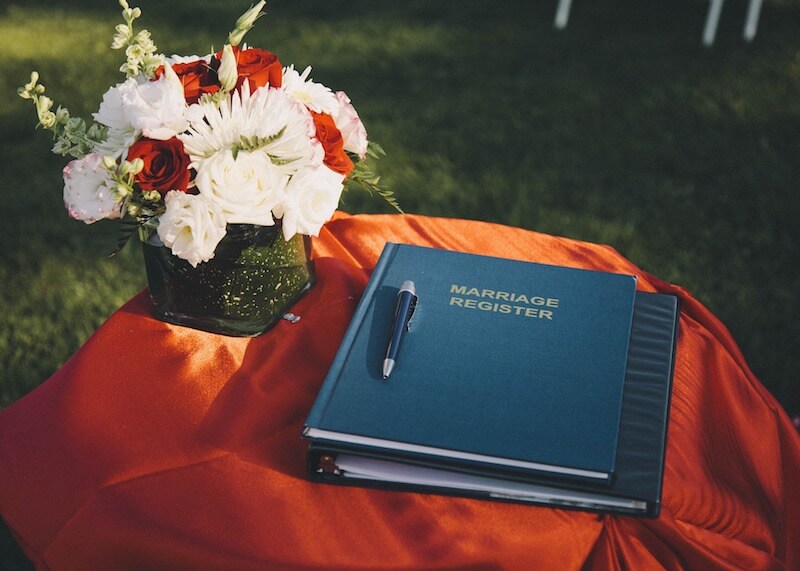 If, however, you dream of an open-air, American-style ceremony, various Tuscan Town Councils make it possible to get married in carefully chosen facilities such as Villas, Castles or bathing establishments; this means you can exchange vows in a medieval courtyard, a fragrant garden or actually on the beach. In these cases, the Registrar comes to the location reached by the engaged couple and the guests. Once husband and wife, you can leave the party for a romantic photographic session while relatives and friends, now relaxed, enjoy a refreshing aperitif against a dream-like backdrop. Even if the weather forecast is not ideal, do not be discouraged: we'd already have Plan B to shelter you and your guests from annoying raindrops!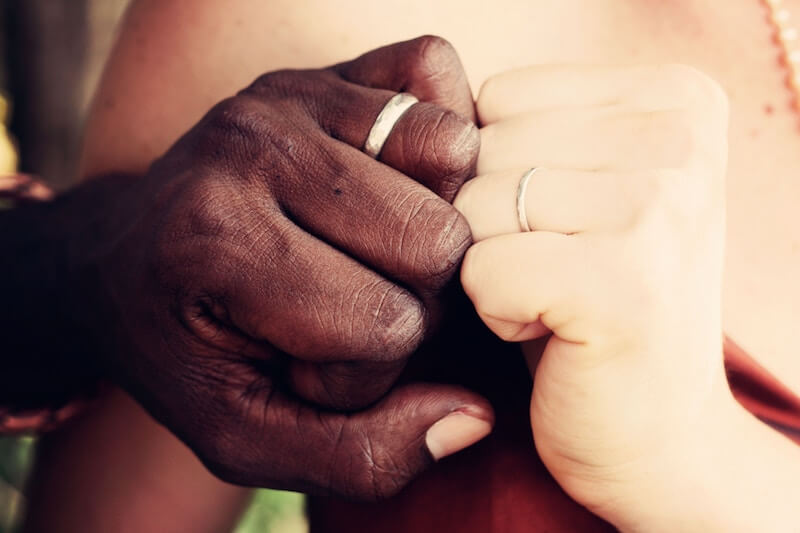 Foreign citizens can get legally married in Italy and the important documents are a valid passport and a Certificate of No Impediment, a statement declaring that there is no objection to the marriage according to the laws of the home state. The Certificate of No Impediment is issued by your Consulate or Embassy and the signature has to be authenticated at the Prefecture if the home state is not a member of the European Union. Foreign couples living in Italy also have to obtain the certificates of Civil Status and Residence, instead, the residency permit is not necessary. If the couple or even just the witnesses do not understand Italian, they have to be helped by an interpreter both for the statement of no impediments and during the ceremony. Special laws are in force for couples coming from the U.S.A. or Australia and it is thus necessary to have particular paperwork assistance. Get in touch with us and we will be happy to provide you with professional support to organize your dream wedding in Tuscany!