The charm of "forever" in the most amazing Country Parish Churches and Basilicas you have ever seen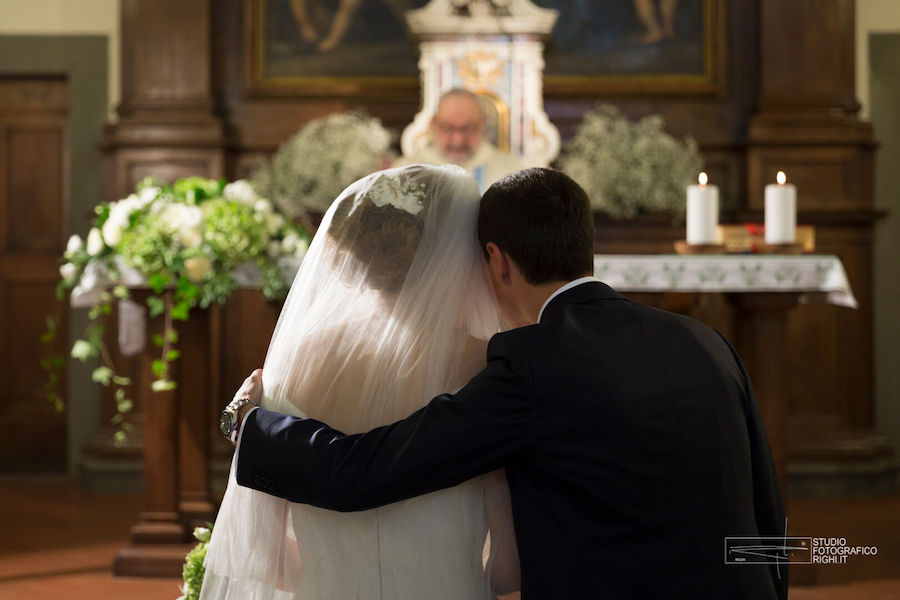 Getting married with a religious celebration means promising love and faithfulness in front of a minister of the cult who can be Catholic or belong to one of the other cults permitted by the State. Whichever religion or ethnic group the couple belongs to, there is no doubt: going down the aisle as a bride or groom takes a certain amount of courage! Not just because all eyes are on you, but because, rightly so, you get emotional for the spiritual value you give such a union. With spirituality being the most important aspect of a religious wedding, it must be dealt with devotion and patience. It is normal to feel rather lost in the first organizational phase but never fear: together with you we will read an excerpt of a reading, showing the suitable readings at different moments of the ceremony, we'll analyze the music which most recalls your story and suggest how beautiful it would be to involve someone dear to you. You will see that with our help it's not so difficult!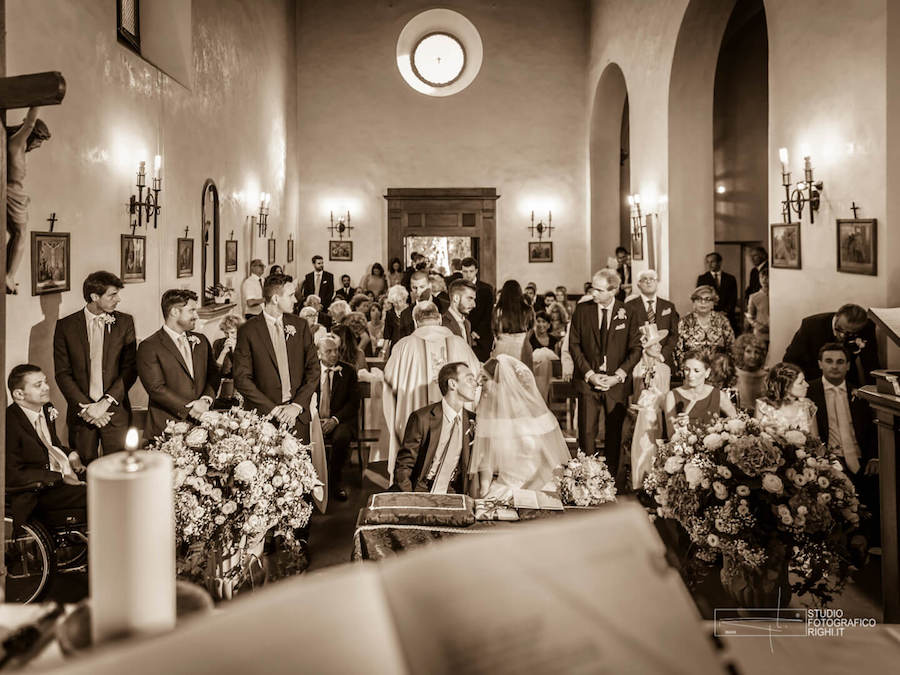 Whether it is a religious ceremony or a Concordat, that is, legal both for the Italian State and the Church, foreign citizens who want to get legally married in Italy must have a valid passport and a Certificate of No Impediment, a statement declaring that there is no objection to the marriage according to the laws of the home state. The Certificate of No Impediment is issued by your Consulate or Embassy and the signature has to be authenticated at the Prefecture if the home state is not a member of the European Union. Foreign couples living in Italy also have to obtain the certificates of Civil Status and Residence, instead, the residency permit is not necessary. If the couple or even just the witnesses do not understand Italian, they have to be helped by an interpreter both for the statement of no impediments and during the ceremony. Special laws are in force for couples coming from the U.S.A. or Australia and it is thus necessary to have particular paperwork assistance. Get in touch with us and we will be happy to provide you with professional support to organize your dream wedding in Tuscany!
During these years, some of our couples have told us that they would like to follow the religious ceremony in Italy in their language. This is possible because there are priests or pastors who can speak several languages and they are available to celebrate weddings to foreigners in Tuscany. Taking care of all the bureaucracy for weddings abroad is a truly daunting task, if not impossible, thus as wedding planners we have perfected our paperwork assistance services so much more that we consider this to be the crowning glory of our agency. We follow our couples step by step in the long bureaucratic itinerary, we find a priest or pastor who speaks their language, we translate the documents, book the appointment for the sworn declaration and we are there on the wedding day to see to the arrangements of the ceremony and entrance parade. Seeing the happiness in eyes of our couples has always been our greatest fulfillment!