14 March 2019
If you are planning to get married in Tuscany, you probably know that "La Bella Italia", the Beautiful Italy, is famous in the world because of food and wine. I'm sure you agree with me if you have already visited Tuscany on vacations and you have already tasted Bistecca alla Fiorentina and Chianti Classico or Brunello di Montalcino. Choosing two or three dishes and the wines from the list at the restaurant can be fun, but selecting the food and the wines for your wedding dinner is another story! How many courses has the Italian Menù? What are the seasonal dishes? Do you know about wine pairings? Follow my advices and choose your perfect Tuscan wedding menù! You can also contact me for catering's service and wedding reception's design https://www.solevents.it/en/contact/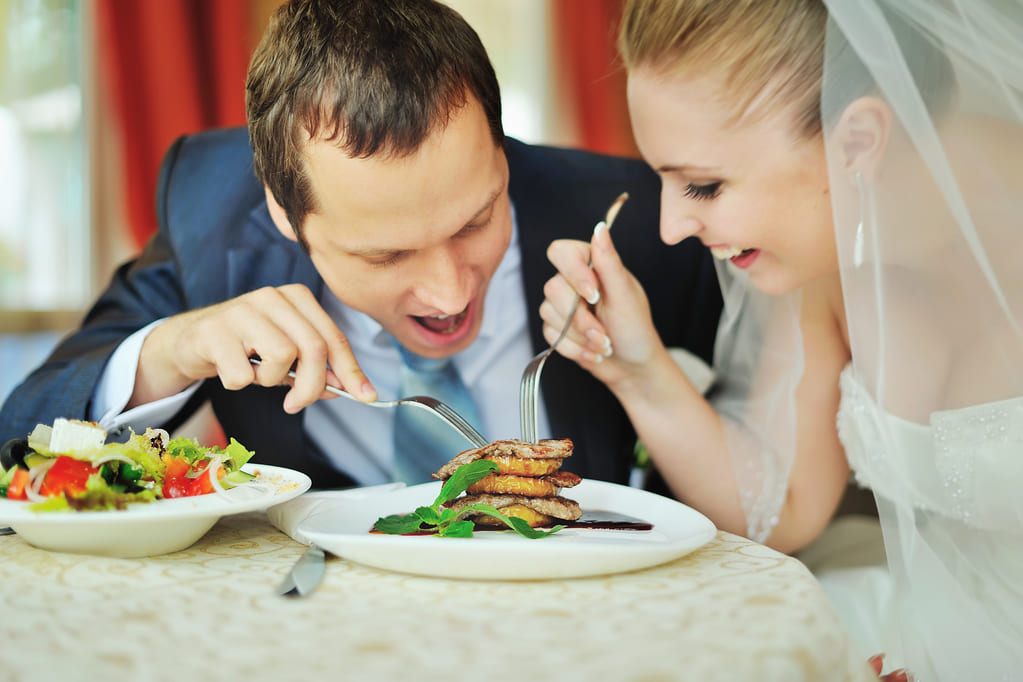 Tuscan menu's courses
People think that we Italians eat a lot, for hours and hours. See, we used to be like that, mainly at the weddings, but things are changed nowadays because the couples and the guests want to enjoy the wedding party, the music, the dances, the fireworks. The wedding menù fo your reception in Tuscany will probably appear as follows:
WELCOME COCKTAIL
Aperol Spritz, Prosecco, Orange Juice, Water
STARTERS
The starters can include small bites like olives, crisps and nuts, or include cheese like Parmesan Cheese, mozzarellas and cherry tomatoes, cold cuts, salami, fried vegetables, mini quiches and a colorful selection of canapés and appetizers.
FIRST COURSE (2)
I suggest two dishes in order to discover different tastes. Many couples usually choose one first course with tomato and the other one without tomato. You should also take into considerations two different kind of pasta: spaghetti, rice, ravioli, gnocchi, lasagne etc… Be original!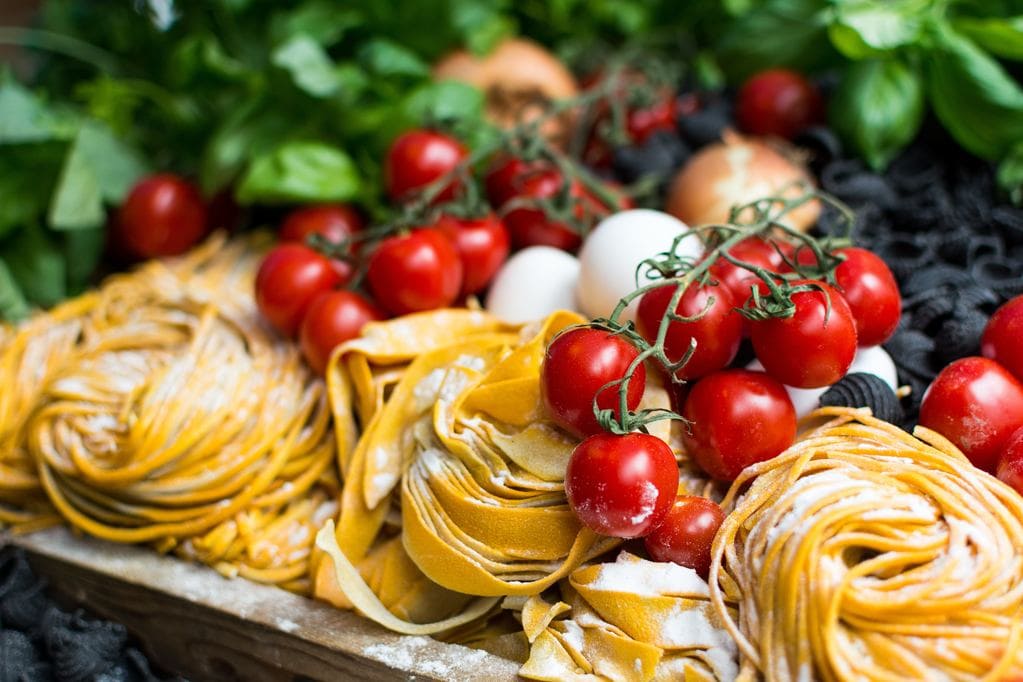 MAIN COURSE (1)
One main course is more than enough. Because you are getting married in Tuscany, don't miss Bistecca or beef fillet!
SAID DISH (2)
There are many delicious said dishes. I suggest you to choose seasonal dishes that are more savory and cheaper. Give e a look to the Italian seasonal ingredients below!
WEDDING CAKE
You can choose Italian, for instance millefoglie, or American Wedding Cake
COFFEE, LIQUORS AND PETIT FOURS
WINES AND DESSERT WINE
Remember that some wines are perfect for meat, some others are suitable for fish. There are also particular wines for the dessert.
Seasonal Italian vegetables and fruits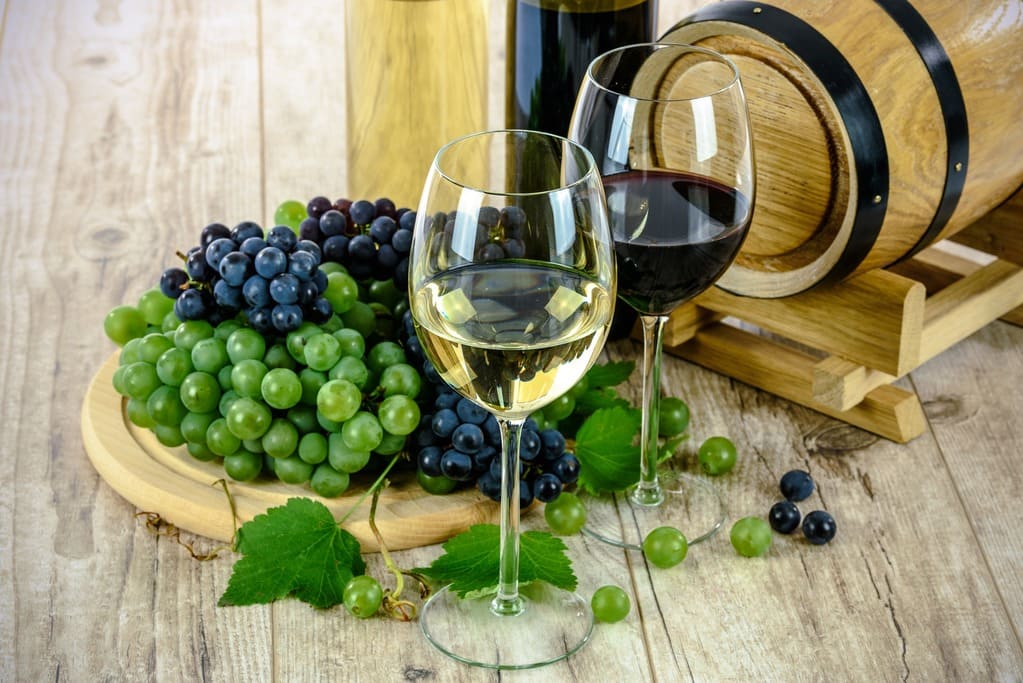 I always suggest to take into consideration the season in which your wedding is scheduled and the seasonal dishes. Give a look to the list below to discover what ingredients you should choose for your perfect wedding menù in Tuscany:
SPRING (March, April, May). Asparagus, green bean, fava beans, leek, radicchio
SUMMER (June, July, August). Cherry tomato, salad, zucchini, eggplant, pepper, potato, watermelon, melon, apricot, cherry, fig, strawberry
AUTUMN (September, October, November). Saffron, eggplant, pepper, leek, artichoke, pumpkin, spinach, fig in September, grapes in September and October
WINTER (December, January, February). Leek, artichoke, spinach, pea, radicchio, pumpkin, orange
The pears and the apples are ingredients you can find throughout the year.
Example of Tuscan wedding menù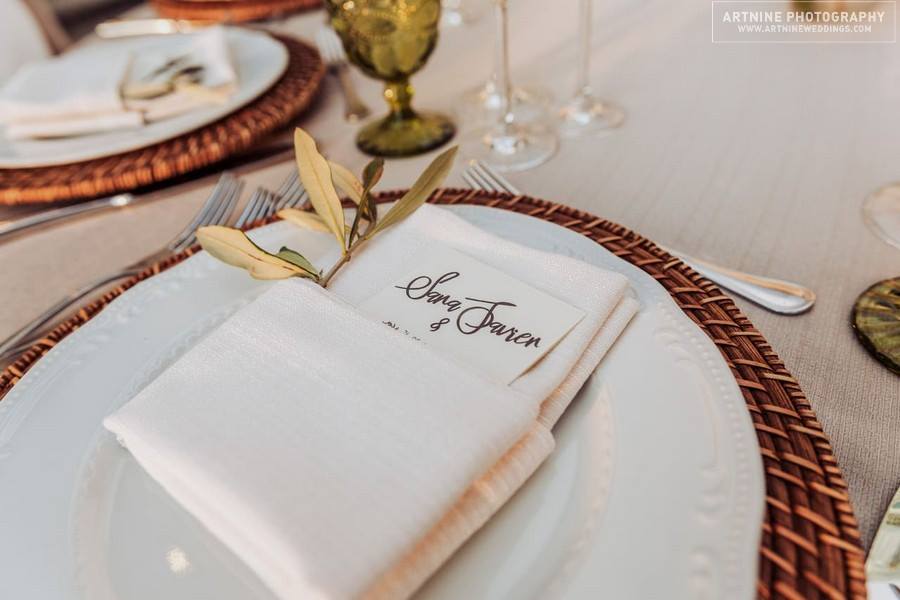 Cocktail's  Hors d'Oeuvre
Parmesan Cheese and white grape
Pecorino cheese and Honey
Italian fried vegetables (Onion rings, Sage leaves, Zucchini sticks, Zucchini flowers)
Small Mozzarella and Tomato Pizzas
Ham sliced and warm "focaccine" (kind of small flat bread)
Tuscan Salami
Toasts with Zucchini, Tomato and Porcini mushrooms
 Seated Hors d'Oeuvre (List to choose from)
Valerian salad with Pears, Pecorino cheese and Walnuts seasoned with Balsamic Vinegar and Honey
Veils of Bresaola (cured raw beef) with Rocket and Extra Virgin Olive Oil or with Goat Cheese and Onion grass
Cheese Soufflè with spiced Pears and Black truffle
Pheasant patèe with Wild Salad and Balsamic Vinegar
     First Course (List to choose from)
Risotto with Asparagus tops and Saffron
Risotto with Vernaccia (white wine) and Pecorino di Fossa (Sheep milk underground aged cheese)
Risotto with red chicory and Speck (smoked spiced ham)
Risotto with "baby" vegetables scented with Sienese herbs
Risotto with Saffron, Porcini mushrooms and Black Truffle
Ravioli with Pecorino (sheep milk cheese) and Pine nuts with a Cherry tomatoes, Basil and melted Pecorino sauce
Freshly made pasta stuffed with Prataioli mushrooms and Pecorino di Fossa
Large green Ravioli with an Asparagus and Chiodini mushrooms sauce
Freshly egg made pasta with a Wild Boar sauce
Tagliatelle pasta with a Duck Sauce
Second Course (List to choose from)
Fan shaped Guiney Hen breast in a Juniper and Vinsanto sauce with Rosemary and Tomato Seasoned Potatoes
Duck breast in a Balsamic Vinegar sauce with buttered Spinach and Bietola
"Cinta Senese" Pork fillet with Lard from Colonnata and Plums
"Cinta Senese" Pork fillet with an Aubergine and Truffle cream
Beef fillet in a Chianti wine sauce and Vegetable
Beef fillet in a Creole Pepper sauce
Veal Sirloin Stew with "Gallinacci" mushrooms
Veal Sirloin Stew with a Season Vegetable Pie
Flamed Veal Sirloin with Porcini mushrooms and a bundle of Buttered Vegetables
Sliced "Chianina" Beef steak with Green Pepper and Rosemary
Sliced "Chianina" Beef steak with Potato puff or with Porcini mushrooms
WEDDING CAKE
Coffee, liquors and petit fours
Open-Bar
Well, are you hungry? If you are curious to discover the customized proposals for your special Italian wedding reception in Tuscany, just contact me 😉