13 September 2018
I'm fascinated by multi-ethnic weddings, I always have been and I'll always be. I wonder if any person can remain impassive in the face of powerful, manifold love. It's magic seeing how True Love overcomes the diversity of language and culture. Today I'll tell you the magic story of Javier, a joyful Spanish groom, and Sara, an Italian native bride, that live in Germany but got married in Tuscany, hosting their guests from Germany, Spain, Italy, France, Holland and United Kingdom.
THE CIVIL WEDDING NEAR SIENA
The civil ceremony of Sara and Javier took place in an historical building, the Town Hall of Colle di Val D'Elsa in the area of Siena. It was adorned with ivory-coloured roses, lisianthus and olive tree twigs… Do you know that olive trees are considered sacred and auspicious in many cultures? We are not so different after all! It was a touching and funny ceremony at the same time… I love the Spaniards for their merry nature!
THE WEDDING PHOTOSHOOT NEAR SIENA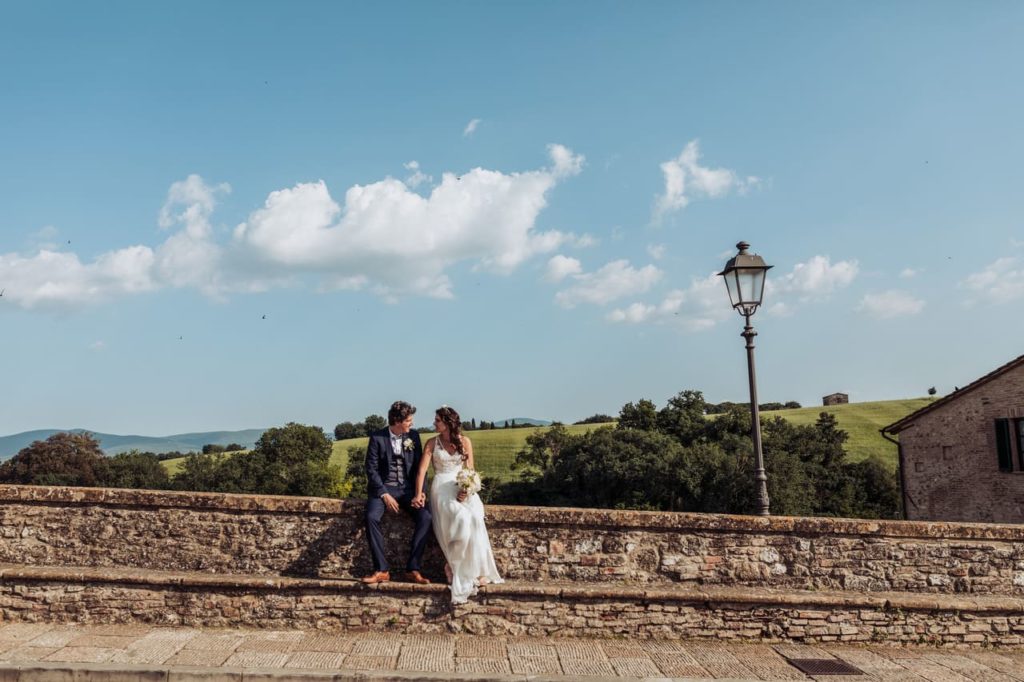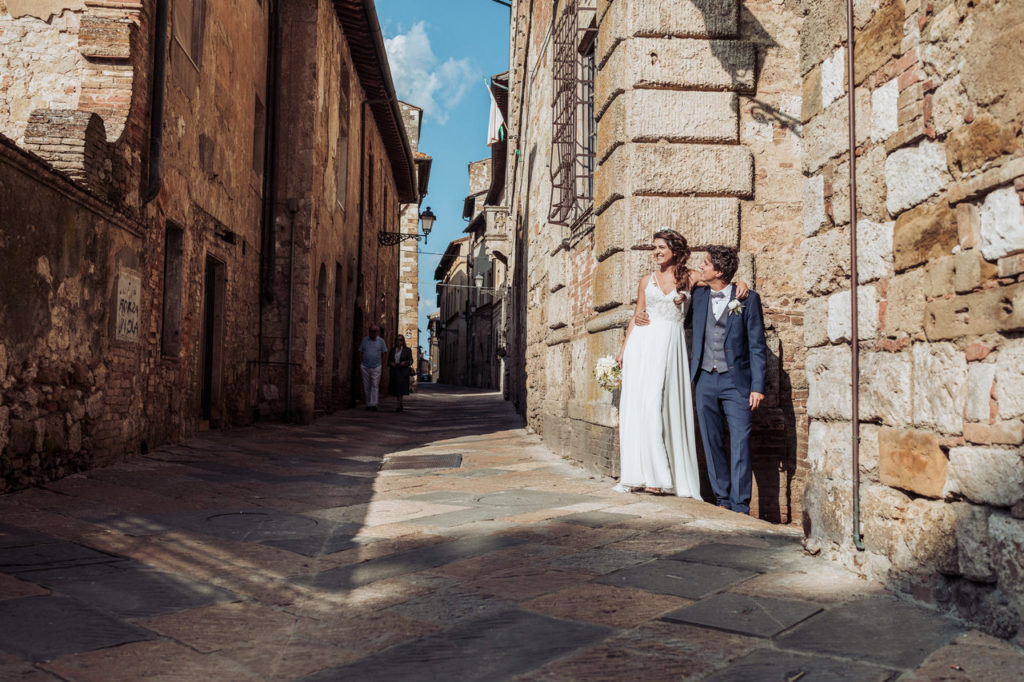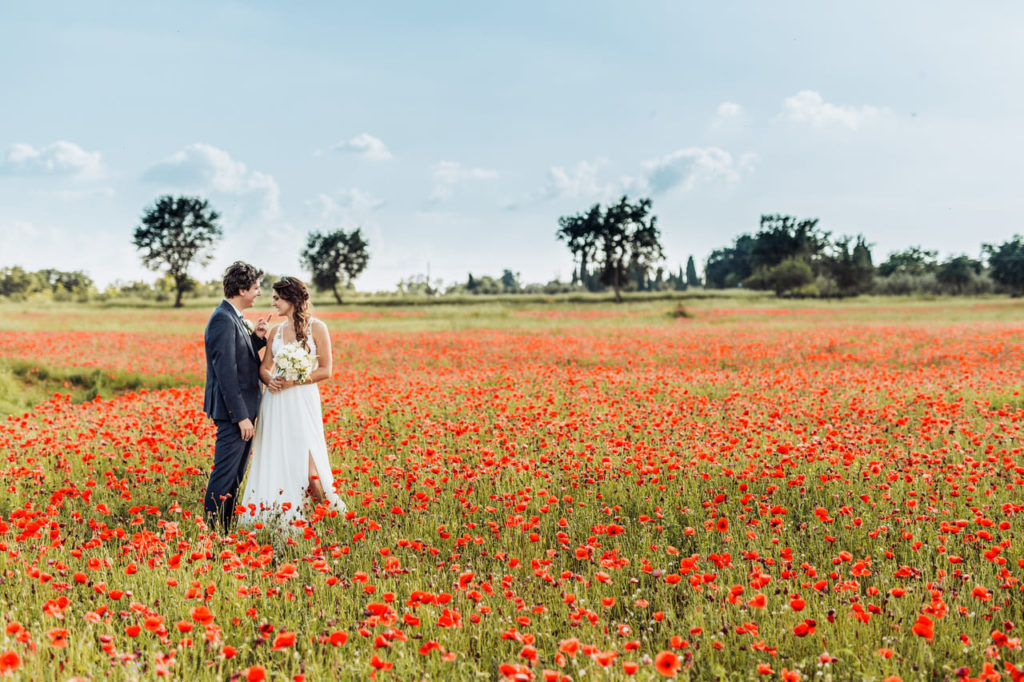 THE WEDDING DINNER IN TUSCAN VILLA
The wedding dinner was set in a magnificent Villa surrounded by Tuscan hills. Sara and Javier wanted a romantic outdoor dinner with a country chic mise en place. First of all, the tables were named with Spanish, Italian and German proverbs; it was a simple, kind way to make all the guests feel at home. Each table had rustic underplates and chic green glasses, the centerpiece was made with roses, chamomile, wild herbs and tealights.
A particularly original corner was set up reflecting a common element of the two nationalities: an olive bar. A table was prepared with jars of olives from Italy and Spain which the guests of the wedding could taste and compare. There were all kinds, ranging from spicy to simple cocktail olives!
At nightfall, the courtyard was lit up and a fairytale atmosphere prepared the venue for "the Queen"… the wedding cake! The special charecteristic of these wedding cake was that it was prepared on-the-spot.  It was made of puff pastry which the pastry chef layered and decorated with cream in front of the guests. After the cutting of the cake everybody danced the night away. Happily ever after!!!